OUR BEERS
We create innovative, flavorful, and inviting beers. The majority of our grains and hops are North American grown, with a preference for those produced in the Pacific Northwest. Regardless of European, English, or American beer style, we select and blend these high-quality, local ingredients to achieve our flavor profiles. And while we love the Old World malts and hops, we're committed to using local ingredients in an effort to make our business as sustainable as possible. Our English-style Pale Ale or Italian Pilsner may not be completely traditional, but they are definitely tasty!
​

We are beyond excited that our brewery & taproom are now open with both indoor and outdoor seating options available!
To-go orders are NOW AVAILABLE in the online store!
NEW!
Multiplayer Guild Collaboration IPA
ABV 6.7% IBUs 49 0.82 BU:GU
Available On Tap, 16oz Cans, & Kegs

We're excited to release our first beer to benefit the WA Brewer's Guild! Each brewery creates their own version, and as such we eagerly awaited the Guild's guidelines for this year's beer. What were the guidelines you ask?


A

6% - 7% ABV IPA!!!! WHAAAAAT??!! THAT'S IT??!!!


We were paralyzed with indecision. Should we make it hazy (probably not), fruited, northwest style, west coast, Brut, Black, Brett-conditioned…? Ugh! Well, we decided to start with a pilsner malt base. Then we added some pale malt 'cause that's how we roll. Chinook Cryo hops in the kettle sounded good for bittering, and if some hops are good then more are better, so we also threw some more Chinook Cryo into the fermenter with the yeast to get some of that biotransformation thing happening. Azacca hops - we had a whole mess of those laying around, and their tropical fruit characteristics are fantastic (plus they're named after the Haitian God of Agriculture which is uber cool) so we threw a couple big bags of that stuff into the whirlpool and fermenter. Flavor layers are good so we also included some Ekuanot Cryo and Nelson hops for additional fruitiness with a bit of green pepper spice. The end result? An IPA between 6% and 7% ABV. Genius! It's delicious. It looks cool. It smells great. You'll love it for sure!!



If you made it through all of that rambling, here's the good part! We have 48 of the commemorative Multiplayer IPA glasses. They're 16 oz., but with a good pour (which includes foam) they hold a solid 12 oz. If you buy a glass for $5 and 12 oz. of this kick-ass beer for another $5 (that's $10 total for the math whizzes) then you get to keep the glass and we'll refill it for $3.50 until we run out of this beer. Yes, $3.50…and you don't even have to remember to bring back the glass when you visit (we'll keep your name on a list)!!! What a deal – but only for the first 48 people because we only have that many glasses!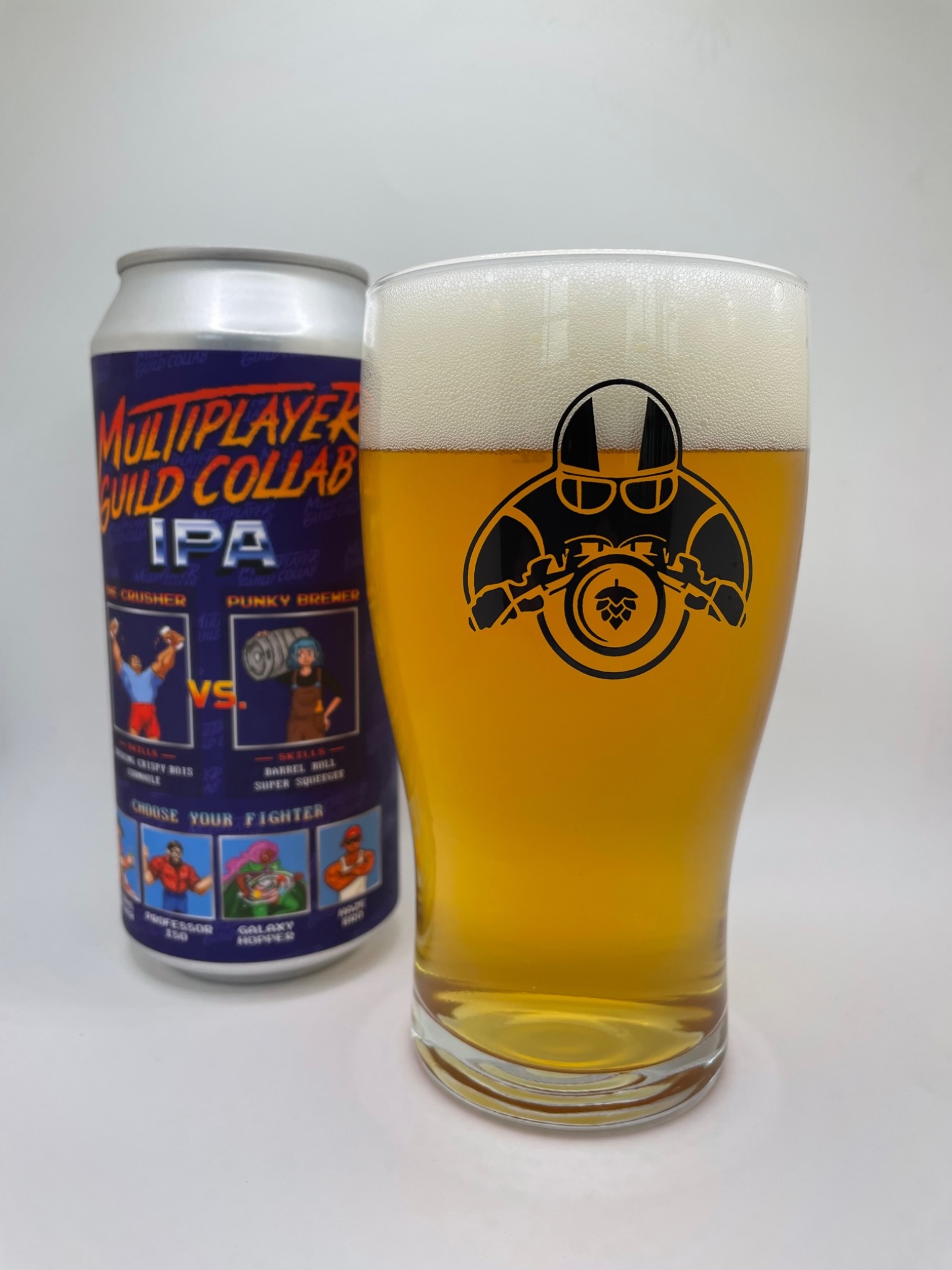 NEW!

Veloce Italian Pilsner
ABV 5.4% IBUs 33 0.65 BU:GU
Available On Tap, 16oz Cans, & Kegs

Veloce means fast in Italian, and the name is just one way we packed this beer full of Italianness. Is that a word? Probably not. Anyway, an Italian Pilsner is an unfiltered German-style pils that has been dry hopped with traditional German hops. Our version uses 100% Francin Bohemian Pilsner malt from Skagit Valley Malting along with German Tradition and Perle hops. We also threw in a small amount of Sterling hops because it sounded like a good idea. No Italian there you say? Well, Jeremy (the brewer) ate pasta for lunch on brew day to supercharge the Italianness (two uses now, so it's officially a word). He's also been wearing his shirts only buttoned ½ way up while yelling and waving his hands at the fermenter (even more than normal). We're pretty sure his chest hair density has increased by at least 2 since this all began. Legit! Seriously though, Italian Pilsners got their start in the Italian city of Como (which is on the same lake as the iconic Moto Guzzi motorcycles) with brewer Agostino Arioli and his beer Tipopils. They are an exercise in simplicity and restraint, which we think we nailed with this smooth and immensely crushable beer that exhibits a subtle graininess supported by the delicate spice, herb, and floral notes of the German (mostly) hops.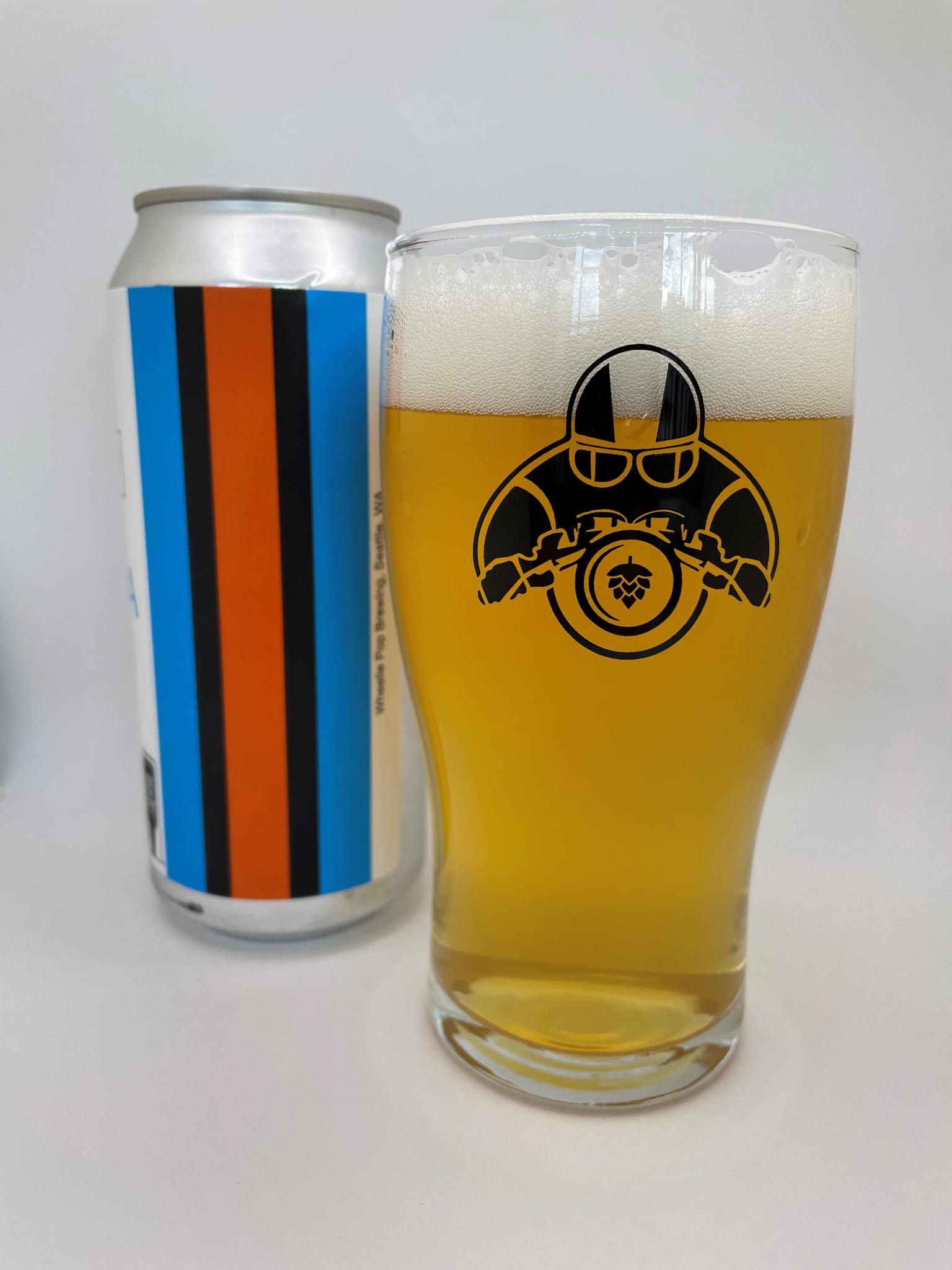 Bench Racer IPA
ABV 6.4% (too weak, we know)
IBUs 45 (is that even an IPA?)
0.79 BU:GU (what a useless ratio)
Available On Tap, 16oz Cans, & Kegs

Th
is beer is dedicated to all of the television trash talkers, arm-
chair quarterbacks, and bench racers in all of us. Everyone has done it at some point – lamenting the race pass that wasn't made, the ball that wasn't caught, the pass that should have been a run (OK, that's legit!), or the swing that didn't connect – all with a beer in hand and a chili cheese fry hanging out of their mouth! This IPA (we know you'd rather it was hazy) was made with pilsner and wheat malts (even though you would have used oats) and then hopped with Warrior, Sultana, and a bit of Citra (although we probably should have used Simcoe, amirite?) to give it a nice balance of Pineapple and Pine with a soft mouthfeel. We think it's great so just sit back, have a cold one, and enjoy the show!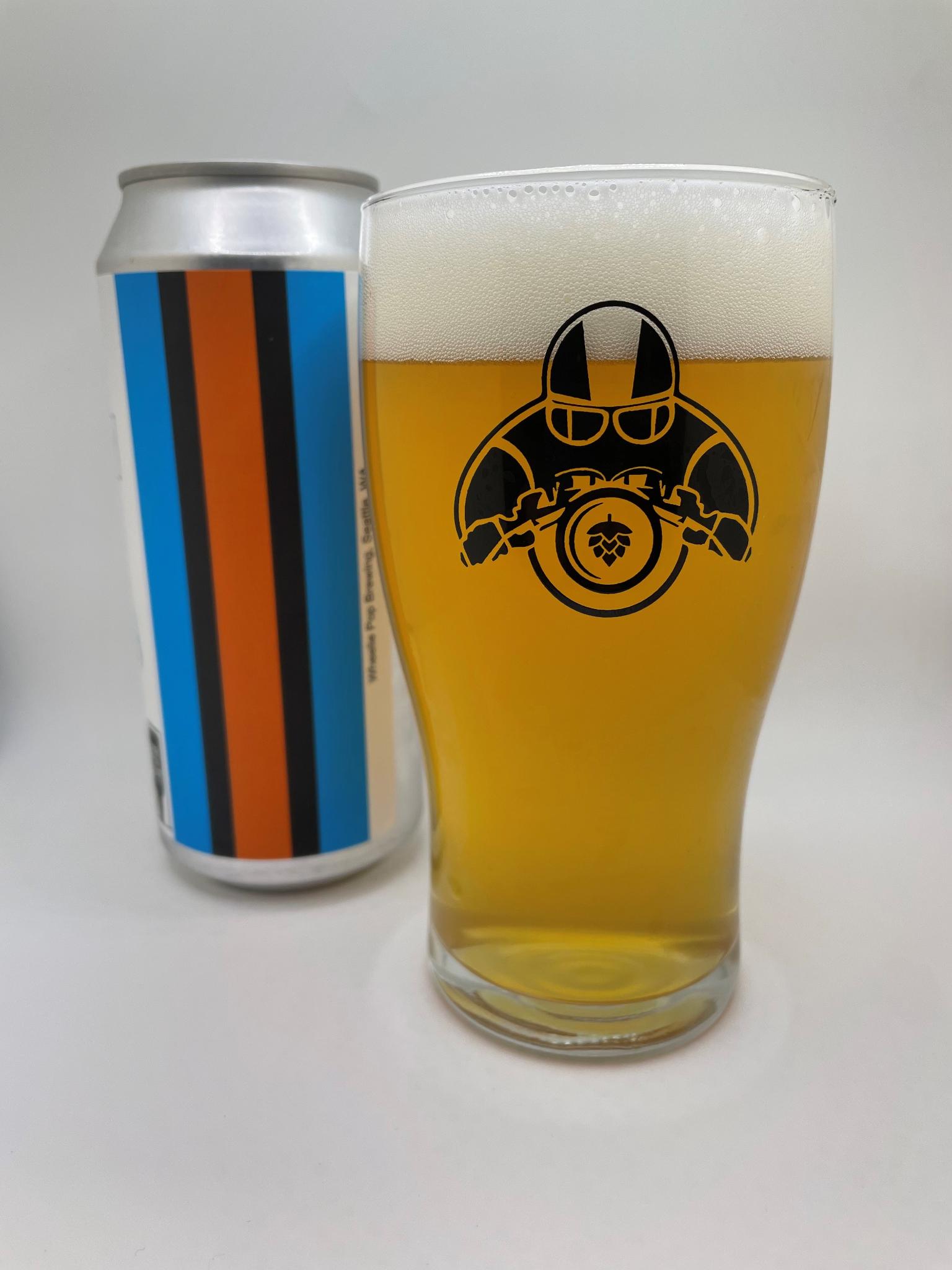 Mt Crushmore Cold IPA
ABV 6.5% IBUs 43 0.75 BU:GU
Available On Tap, 16oz Cans, & Kegs

Mt. Crushmore – an awesome song and a fitting descriptor for our newest Cold IPA that we brewed to be crisp, clean, and bright with an extra light malt body to highlight the hop flavors and aromas. Heavy whirlpool and double dry hop additions of Mosaic, Idaho 7, and Nelson Sauvin bring mountains of fresh berry, mango, tropical fruit, and citrus flavors and aromas, all supported by underlying notes of pepper and pine. It's delicious and refreshing so crank the Lettuce to 11 (umm, the band not the vegetable) and enjoy a few pints of this truly crushable IPA!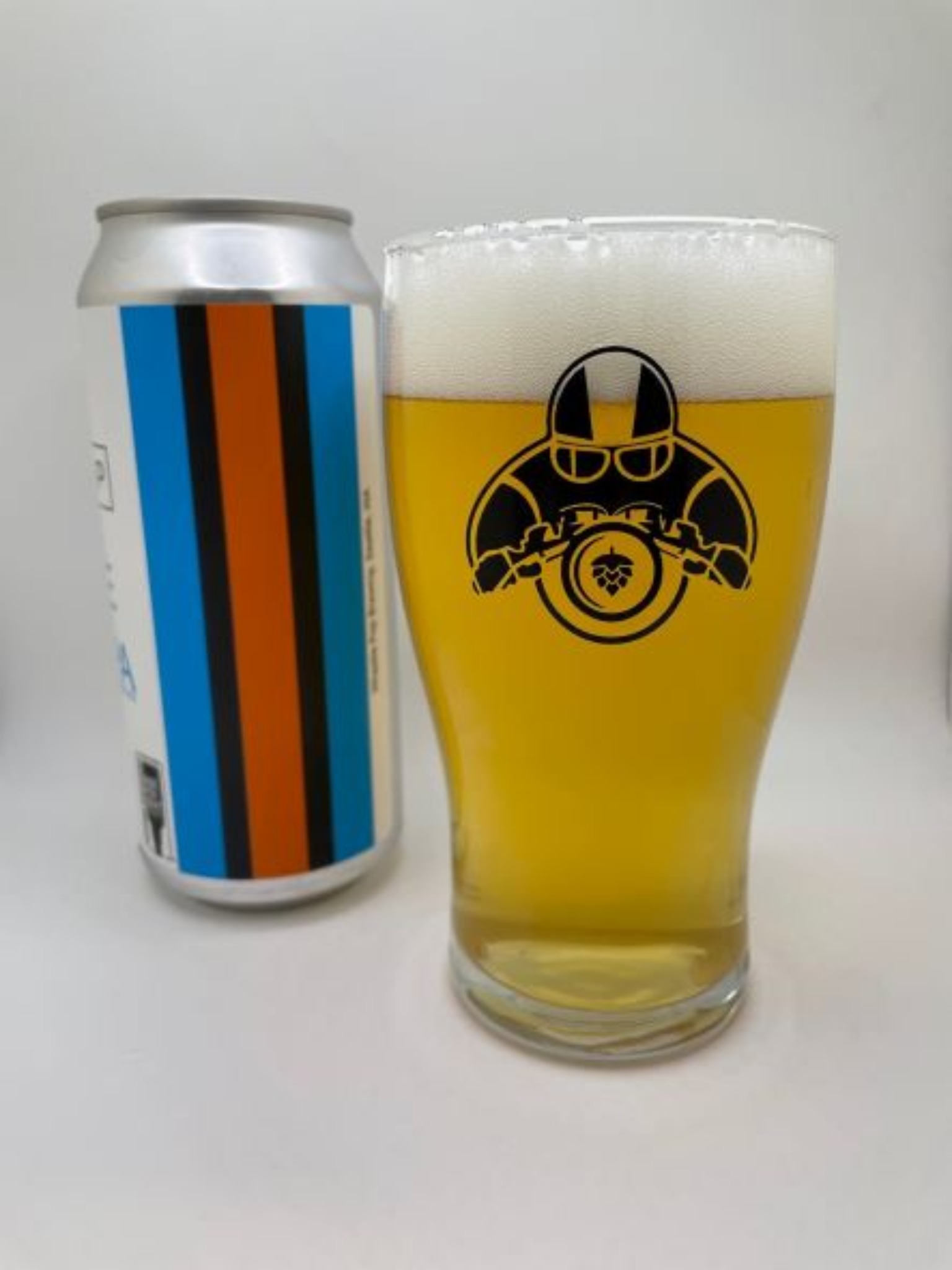 Back Marker Hoppy Pilsner
ABV 5.3% IBUs 31 0.70 BU:GU
Available On Tap, 16oz Cans, & Kegs

Fans of our Waterfall Hoppy Lager now have a follow up: Back Marker Hoppy Pilsner! Sabro and Medusa are highlighted here for delicious notes of tangerine, tropical fruit and coconut, with a slight hint of cream. It all makes for a perfect pint that's soft and easy drinking.
Pit Lane Pilsner
ABV 5.4% IBUs 31 0.60 BU:GU
Available On Tap, 16oz Cans, & Kegs

Pit Lane Pilsner: The Pacific Northwest in a glass – that's what this Pilsner represents. It's rich, grainy, full of malt and "American Noble Hop" character, with an assertive bitterness that commands a follow-up drink. Featuring Pilsner malt grown in Idaho and hops grown in the great Pacific Northwest, it's not trying to be a German Pils or a Czech Pilsner, just a great Pacific Northwest Pilsner.
Highside DIPA
ABV 8.6% IBUs 66 0.89 BU:GU
Available On Tap, 16oz Cans, & Kegs

What's a Highside (besides our great new DIPA)? Just Google "Marc Marquez highside" for all you need to know. Moto races are always going so well – until they aren't! We named our new double IPA Highside because DIPAs can have the same effect on a night! Especially one as smooth as ours, which drinks like a much lighter IPA due to its mildly sweet maltiness balancing the substantial but smooth bitterness. Centennial, Centennial Cryo, Mosaic, and Ekuanot Cyo hops bring loads of berry, citrus, and pine with a touch of spiciness. A truly delicious and drinkable DIPA – just don't let it Highside you!
Parabolica IPA
ABV 6.7%
IBUs 44
0.73 BU:GU
Available in 16oz Cans only!

Parabolica you say? No, this is not some obscure geometric term, and your 9th grade math teacher isn't going to show up to terrorize you with a pop quiz! Parabolica is our newest IPA, which is of the west coast variety. Clear and light to medium bodied, it has a crisp and clean malt bill, a moderate bitterness, and is loaded with berry, tangerine, passion fruit, and pine resin flavors and aromas courtesy of the Mosaic, Simcoe, and Idaho 7 hops. You won't be able to have just one! What, you're still wondering about the weird name? We named it after an iconic corner at the legendary Monza race track in Italy.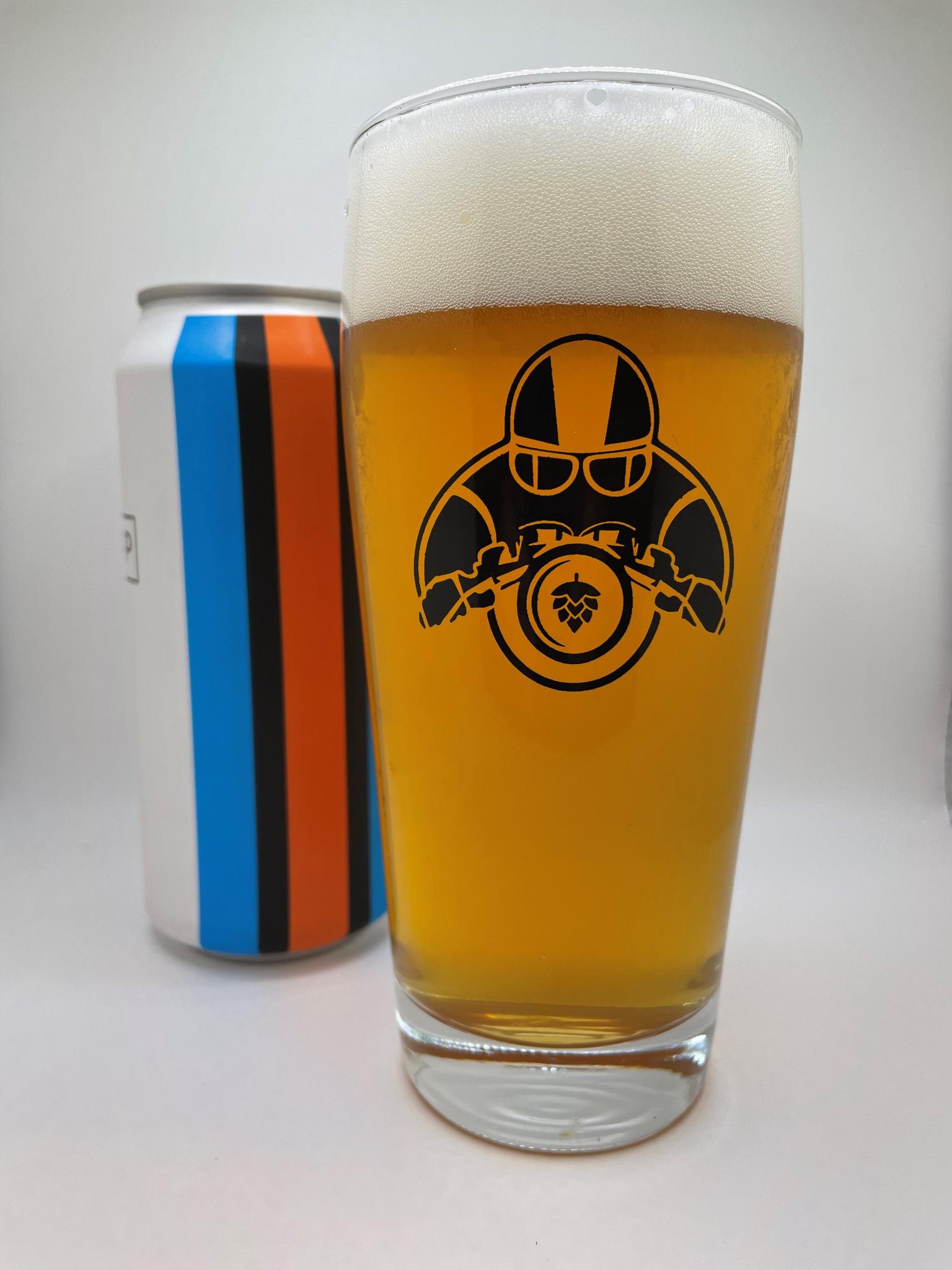 Waterfall Hoppy Lager
ABV 5.2%
IBUs 34
0.68 BU:GU
Available On Tap, 16oz Cans, & Kegs
Heavily late-hopped, but not dry-hopped, this clean and crisp lager features Pilsner malt from Idaho paired with German Tradition and Saphir hops and Washington Loral hops for noble earthy and spicy notes paired with floral and citrus.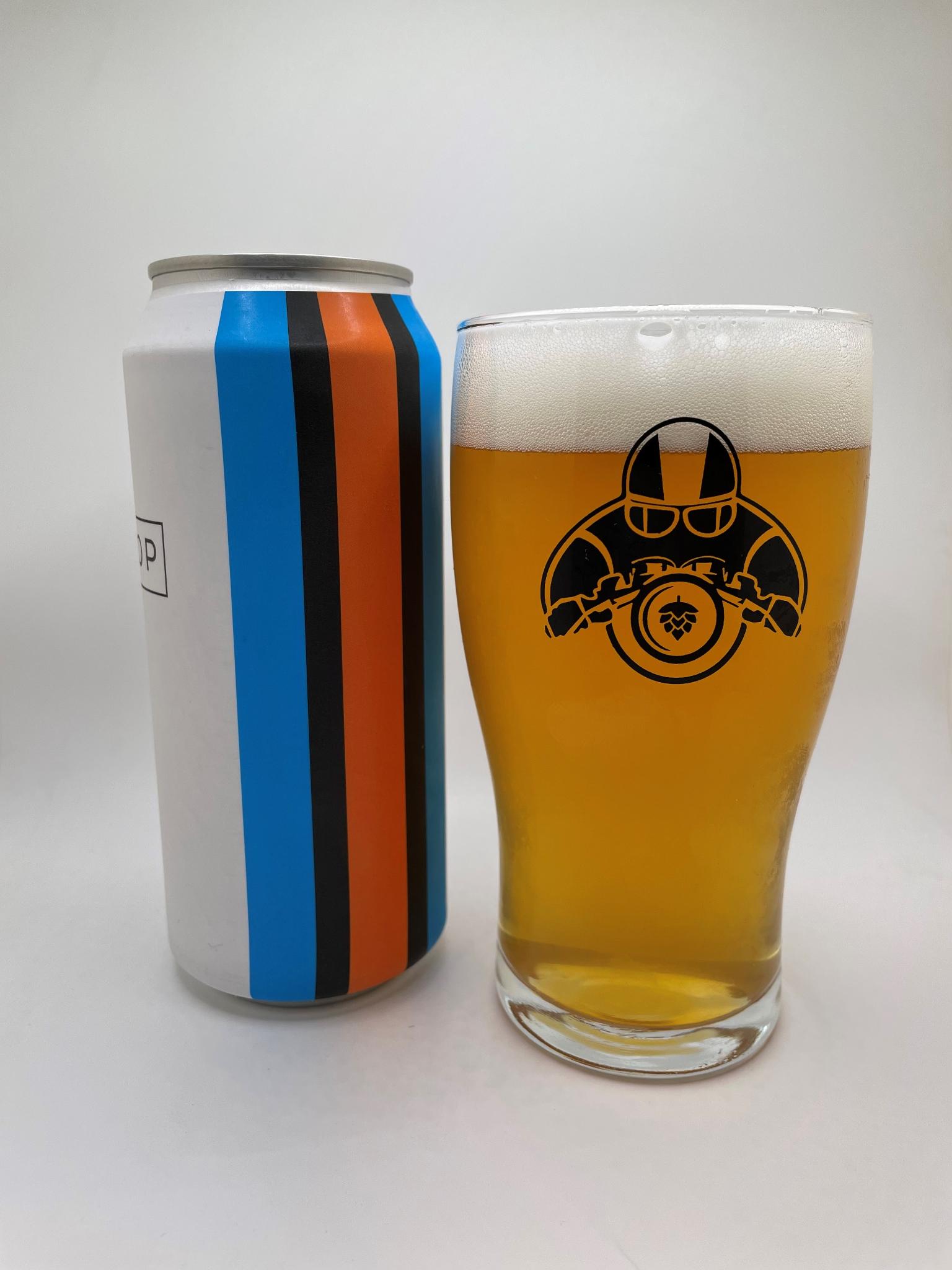 Helicopter Tail Pale Ale
ABV 5.7% IBUs 39 0.75 BU:GU
Available On Tap, 16oz Cans, & Kegs

We've all had them - or at least met them. The dogs with so much energy and happiness that they just can't contain themselves. Their tails wagging so hard and erratically that it causes their hips to bounce from side to side, making walking in a straight line an impossibility – that's the Helicopter Tail! This Pale Ale is well balanced with a light but slightly sweet maltiness supporting the citrus, tropical, earthy, and floral notes provided by whirlpool and dry hop additions of Centennial, El Dorado, and Comet hops. It's a delicious and easy drinking beer (not just a low alcohol IPA) that is dedicated to our own departed but still loved Helicopter Tail named Gabby, and to all the other crazy dogs out there and their patient owners!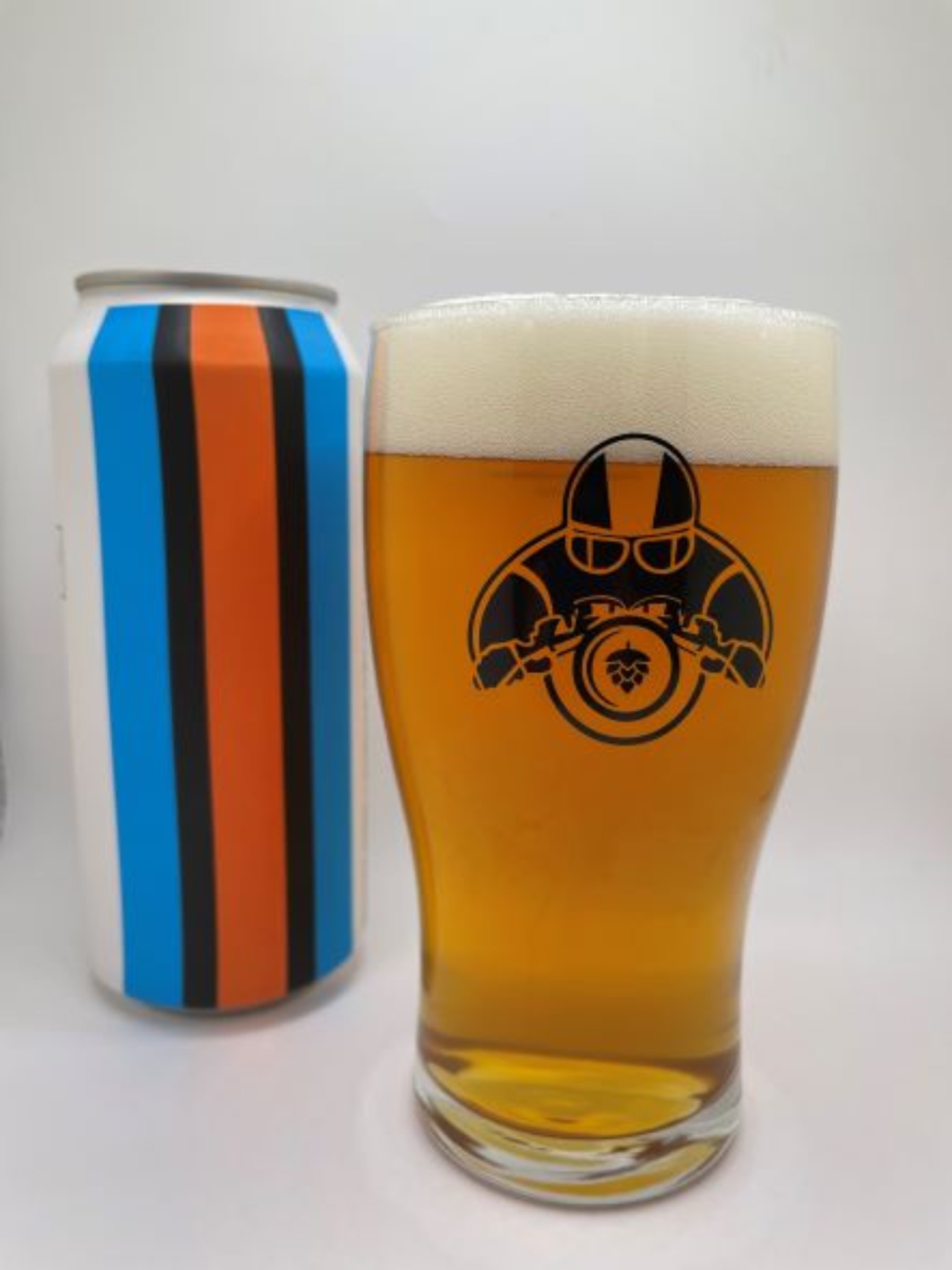 Toplivo Russian Imperial Stout
ABV 9.1%
IBUs 60
0.67 BU:GU
Available On Tap, 16oz Cans, & Kegs

Brought to you by the brewery whose grand opening was during a major Seattle snowstorm, we're now introducing our Russian Imperial Stout a week into Russia's invasion of Ukraine. Ugh – we seem to be masters of timing, but this beer has been in the works for a long time! Oh well, a Russian Imperial Stout is a beer style, not a political stance and this sure is a tasty version! It starts off a little sweet with notes of dark chocolate supported by hints of dark fruit, coffee, and a slight roast flavor. It then finishes relatively dry with enough subtle bitterness to command another sip. This may be one of the most drinkable Imperial Stouts you've had and is sneaky at 9.1% ABV. Feel free to order a "Putin sucks" if you'd like…we'll know what you mean!



Powerslide Oatmeal Stout
ABV 5.5%
IBUs 26
0.50 BU:GU
Available On Tap, 16oz Cans, & Kegs
The 1st beer we brewed on our 10 BBL system. It's rich and chocolaty, with a well-balanced roast and smooth mouthfeel. Try it on the side-pull for a nitro-type pour.



Ascari Amber
ABV 5.8%
IBUs 38
0.70 BU:GU
Available On Tap, 16oz Cans, & Kegs

A beautiful dark amber color, named after a corner at the iconic Monza race circuit in Italy, this beer is rich with bread, toast, and caramel flavors that are supported by spicy, citrus, and floral notes from Loral and Willamette hops.
Schikane Dry-hopped Vienna Lager
ABV 5.6%
IBUs 34
0.62 BU:GU
Available On Tap, 16oz Cans, & Kegs

We're going to start off this description by apologizing to the beer traditionalists. We're sorry…kind of…well, not really. This beer started off as a Vienna-style Lager, full of the rich bready malt goodness that one would expect. Then we added a bunch of late addition hops. Then we dry hopped it. Traditional hops, right? Nope! Nelson Sauvin (New Zealand) and Loral (Yakima). – two of our favorites! The grape, fruit, and floral notes of the hops, combined with the bready malt character, make for a tasty beer! It's not really a Vienna Lager though.
Creg-ny-Baa Pale Ale
ABV 5.7%
IBUs 38
0.67 BU:GU
Available in 16oz Cans only!

Named after a corner on the Isle of Man TT course, this pale ale has a sturdy malt backbone, supported by late and dry hop additions of Centennial, Idaho 7, and Willamette hops that supply spicy, earthy, pine, and fruit flavors and aroma.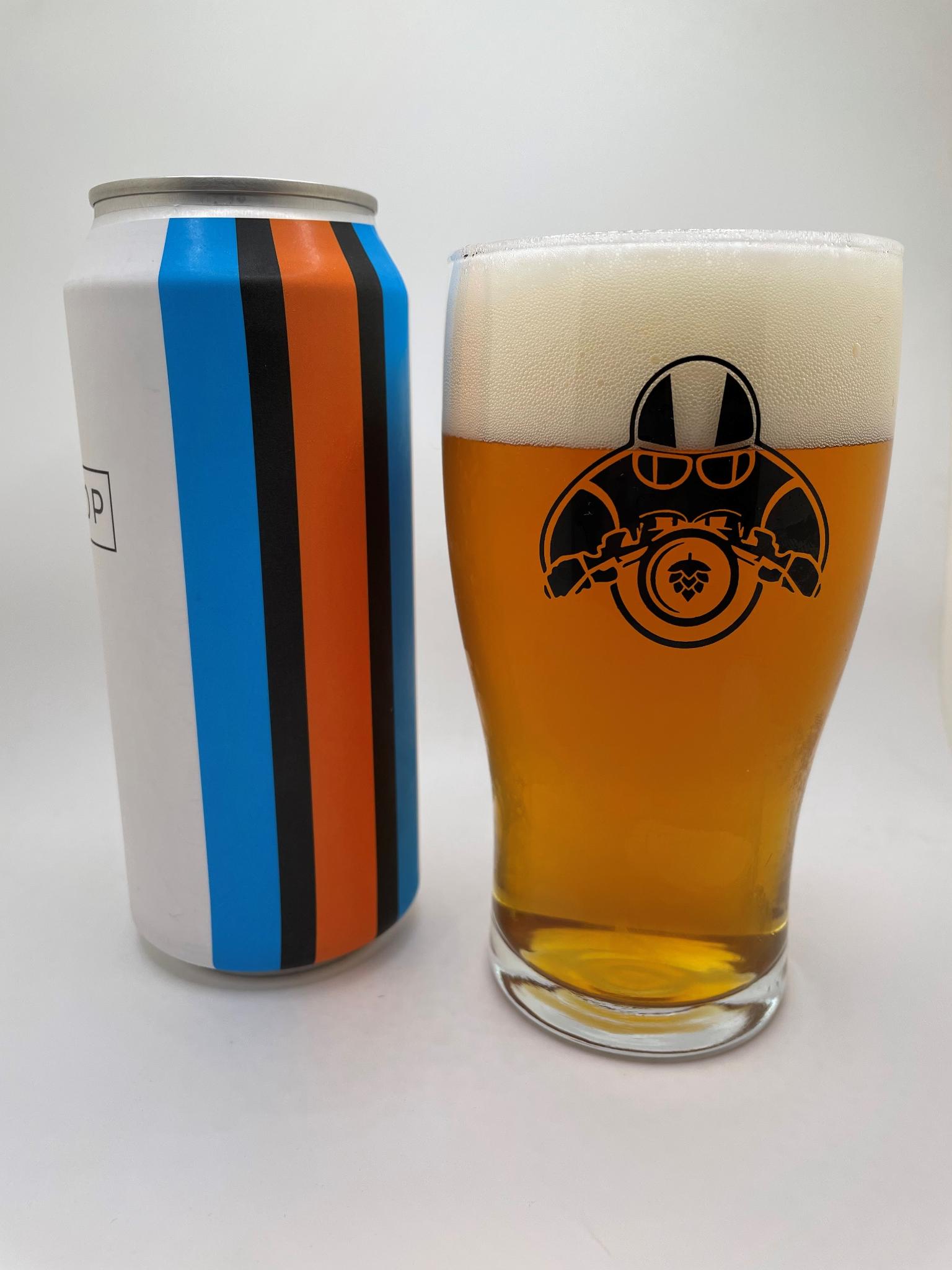 Kegs
Looking to get a keg of Wheelie Pop Brewing's current releases?
We generally offer 1/6 BBL (42 pints) and 1/2 BBL (124 pints) of any beer currently on tap.
Standard prices are $95 for 1/6 BBL and $185 for 1/2 BBL + a $100 refundable keg deposit
(kegs must be returned within 14 days unless alternative arrangements are made).
Additional charges may apply for specialty beers.
Email sales@wheeliepopbrewing.com for more information or order directly through the STORE link above
WHEELIE POP PROTOTYPE SERIES
Prototype Series beers are our small batch, limited quantity, and often experimental beers that we release periodically, either on-draft or in bottles. They may be barrel-aged, bottle conditioned with "Brett", a new beer style for us, or general experiments in flavor profiles or fermentation regimes. They'll always be interesting, full of flavor, and exclusive.
WHAT IS BU:GU? And why we think it matters.
IBUs, or International Bitterness Units, are a reasonable measure of a beer's bitterness, but they don't tell the entire story - the amount of malt is also important. Malt adds sweetness to beer, while hops add bitterness and aroma. So, a lower gravity (lower alcohol) beer with the same IBUs as a higher gravity (higher alcohol) beer will taste more bitter because there is less malty sweetness to offset the hoppy bitterness. The ratio between these two aspects - the bitterness unit to gravity unit - is BU:GU.
In general a BU:GU of 0.5 is considered balanced. Greater than 0.5 is hop forward, and less than 0.5 is malt forward.
FOOD
We have teamed up with Trail Bend Taproom - literally right next door - to provide you great food options. You can order directly from your table using their QR code or order ahead of time here.
Other outside food is welcome as well.
Join us on Sundays for racing!
Sunday...Sunday...Sunday!
Come enjoy a beer - or three - while you watch the most recent MotoGP and Formula 1 races. Additional details will be posted every Sunday on our Instagram and Facebook pages.
WHAT IS PINTS FOR PURPOSE™?
Pints for Purpose™ is one way Wheelie Pop Brewing is giving back to our community. For these events, we will donate $1 for every pint sold to that night's targeted organization. To get your organization on the calendar, or to nominate a favorite organization, please reach out to molly@wheeliepopbrewing.com.

UPCOMING PINTS FOR PURPOSE™ NIGHTS
Wednesday, 6/8: Stewardship Partners - Stewardship Partners creates people-based solutions that engage Puget Sound communities as caretakers of the land and water that sustain us.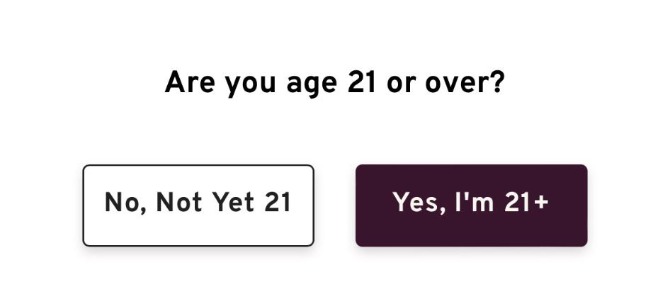 Order cans, kegs, and merchandise to pick-up
Store is open 24 hours but pick-up hours are included at Check Out
Wheelie Pop Brewing is owned by two friends, Jeremy and Mark, and their families. The two of them met through their sons, and quickly became friends - spurred by their shared love of motorcycles, racing, and beer.
Where did the name Wheelie Pop come from? Their boys used to call wheelies 'wheel pops' back in preschool and they thought it would make a fun name.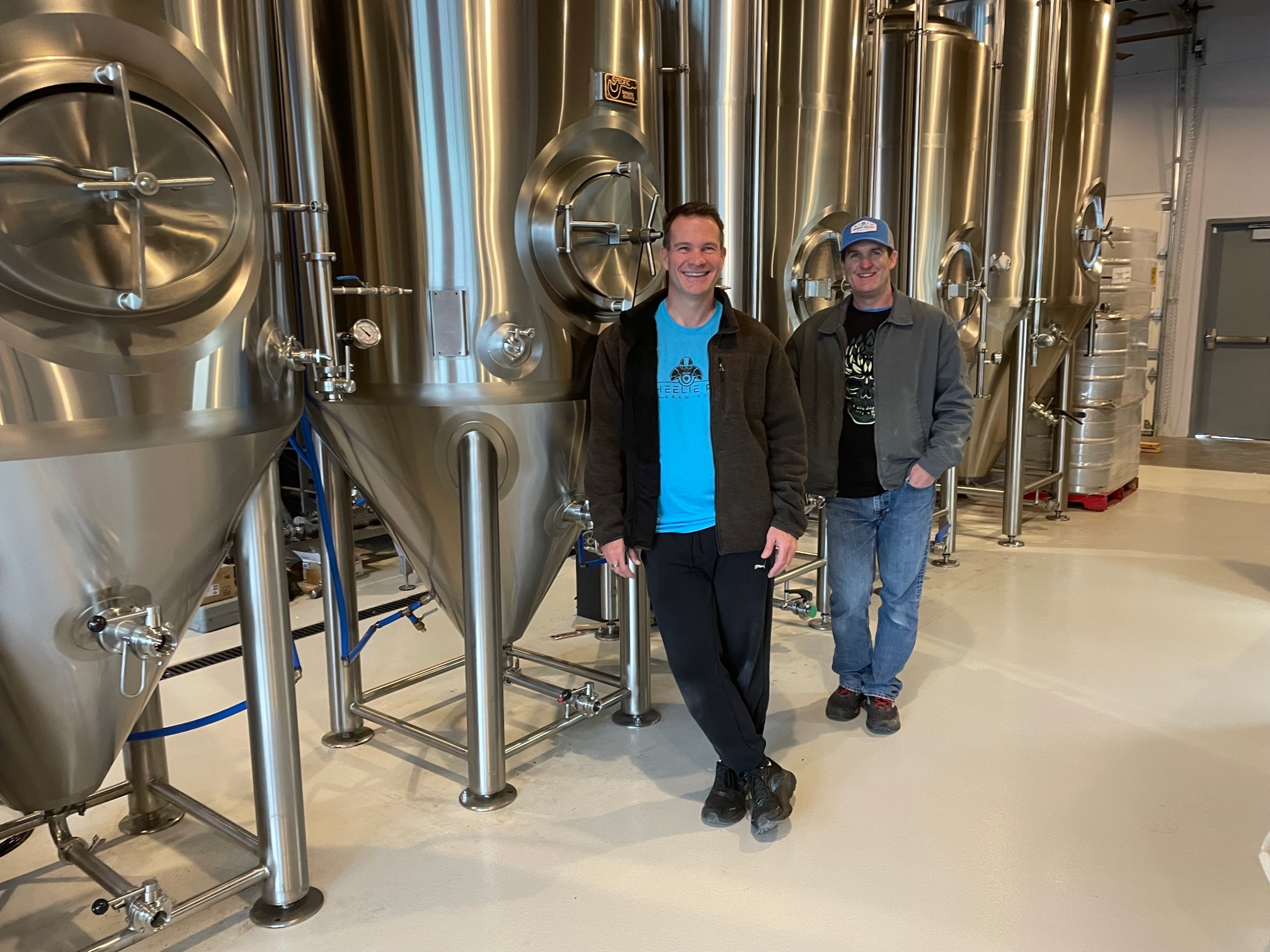 We are! We are looking for an experienced beer tender for Saturdays. Ideally it would be a 12p-8p shift, but we can be flexible on that (we are open 12p-10p). If you are interested, please email molly@wheeliepopbrewing.com.
Are you kid and dog friendly?
Yes! We have non-alcoholic drinks and a small assortment of snacks on the menu for the kids and water bowls and dog treats for the fur-kids. We are not a 'biker bar', but look forward to welcoming the Seattle community at large.
Do you have outdoor seating?
Yes! We currently have both indoor and outdoor seating options. Our outdoor space is covered to keep you dry.
Do you have food available onsite?
We have a small selection of snacks available (chips, peanuts, etc.). You are more than welcome to bring food in from anywhere - or order from our neighbors at Trailbend Taproom from the QR code on your table. There are also a collection of food trucks in the district on most nights.
Do you donate to local not-for-profit organizations?
We love being able to give back to our community. Please reach out to molly@wheeliepopbrewing.com for donation requests We are happy to donate a gift card for silent auctions or discuss potential other ways to support.
How do I get Wheelie Pop Brewing at my restaurant?
Who can I contact about hosting an event?
Please reach out to molly@wheeliepopbrewing.com to discuss potential events. Our indoor space seats 49 but we also have great outdoor seating that's perfect for the upcoming months!